Key: test item, instrument name, total nonvolatile migration, gravimeter, moisture permeameter
Fighting the epidemic together, warming up
---
---
"Scientific epidemic prevention, heart-warming action". On the morning of March 5, Dr. Liu Lipin, the general manager of Guangzhou Xitang Electromechanical Technology Co., Ltd., personally sent a banner to the Baiyunhu Street Office in Baiyun District, Guangzhou.
On February 21, Guangzhou Xitang Electromechanical Technology Co., Ltd. has resumed production safely. Since the resumption of production, Baiyunhu Sub-district Office staff has given careful guidance to help Xitang Science and Technology to do a good job in epidemic prevention and control, effectively carry out resumption of production, ensure that the epidemic prevention and control are in place, and resume production in an orderly manner. In order to further prevent and control the epidemic situation of the new coronavirus pneumonia, Xitang Science and Technology fully made preparations for the prevention and control of materials, environmental sanitation, cleaning and disinfection and other scientific epidemic prevention work.
Xitang Technology would like to express its heartfelt thanks to the guidance and help of the staff of Baiyunhu Sub-district Office! "Love enterprises help each other to maintain an economically harmonious society", thank you!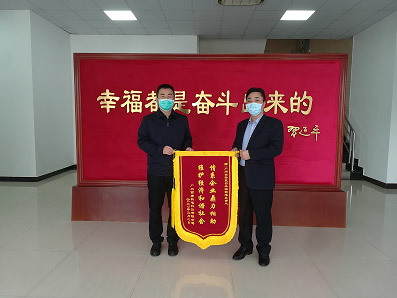 ---
fOLLOW